ENGINEERING
Good design is at the core of any facility's energy performance and occupant comfort. Smart Building Systems, Inc. provides mechanical and electrical engineering design services for critical systems such as HVAC, lighting, power, plumbing and life safety. Our team of professional engineers, designers, LEED APs, and project managers work closely with our clients to deliver a final product that strives to exceed the owner's requirements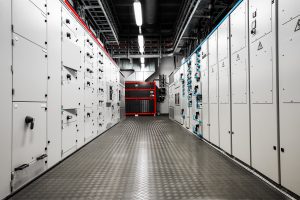 CONSTRUCTION & PROJECT MANAGEMENT
At SBS, client satisfaction is our number one priority. Therefore, our primary objective when representing clients is communication. As project managers, SBS defines, organizes and reports on all aspects of a project, ranging from schedules to budgets. These checkpoints are in place to verify that everything is in compliance as desired by the owner.
COMMISSIONING
Commissioning is a process which verifies that all building systems are operating and performing according to the project guidelines set by the owner. This includes guaranteeing proper start-up, balancing, control and operation and maintenance of HVAC, lighting, domestic hot water and renewable energy on new or existing buildings.
ENERGY EFFICIENCY
Knowing that a building is performing well, conserving energy and simultaneously saving money, gives the owner a piece of mind. Through energy audits, utility analysis and energy modeling, Smart Building Systems, Inc. can monitor a building's current energy usage and even predict the types of savings an owner should expect to receive. Our measurement and verification process will ensure that all systems are operating at their maximum efficiency.
LOW VOLTAGE ELECTRICAL CONTRACTING
Smart buildings require connectivity.  Our skilled technicians install a range of intelligent low voltage systems such as HVAC controls, access control, CCTV, and fire alarm systems.  At SBS, we can provide turn-key/design build solutions for your building automation and system integration needs.